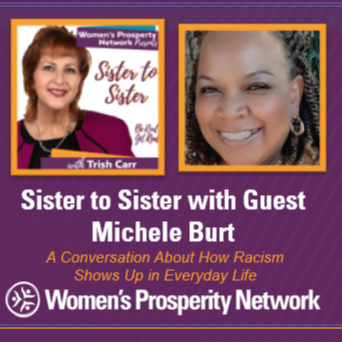 The thing about white privilege is that white people don't see it.  "White privilege" doesn't mean your life hasn't been hard, it simply means that your skin color isn't one of the things making it harder.
This series is meant to share experiences of real people who have experienced racism and still experience it. The goal is to shine a light so that we ALL see it and take actionable steps to do something about it.
•The Legacy:  The Daughter of a Civil Rights Legend, the Granddaughter of a Change-Maker who was instrumental in Igniting a Movement.
•  A Mentor for the next generation of impressionable Young Ladies of Color and Young Black Men.
•  A Community Volunteer working with Nonprofits and causes which make a difference in our community and the world  to bring awareness to our issues.
•  A Graduate of Florida State University, Current Big Bend, NW Florida Regional Board Member of the Florida State University Black Alumni, Inc. and the current National Scholarship Chairman.
•  A Business Owner of Favored Travel & Tours, LLC, a Full-Service Travel, Transportation and Event Planning Agency, specializing in "Anything, But...Ordinary! and a travel franchise, My Favored Vacations by Dream Vacations, where "Dreams Become Realized!
Learn More www.favoredtravelandevents.com
For more information about Women's Prosperity Network go to 
https://womensprosperitynetwork.com/  
https://www.facebook.com/groups/WomensProsperityNetwork